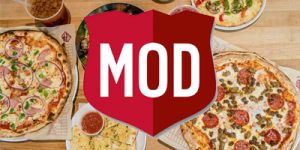 This March, join The Coordinating Center at MOD Pizza at one of the following locations and MOD Pizza
will donate 20% of your bill to The Coordinating Center's Family Resource Fund!
Preregistration is required to participate in all Mod Pizza fundraisers.
Simply choose a location, follow the link, and "commit to eat!"
Please register for a given location at least three days prior to the fundraiser date.