By: Renée Dain, SVP, Strategic Partnerships & External Affairs 
July is National Social Wellness Month—a time to reflect on the profound impact of social interaction and its transformative effects on our lives. This annual observance serves as a gentle reminder to prioritize our social well-being and dedicate valuable time to nurturing the relationships we already cherish, while also welcoming the prospect of new connections on the horizon. 
Social wellness means nurturing yourself and your relationships. In the pursuit of a fulfilling life, social wellness plays a pivotal role in nourishing both ourselves and our connections with others. The impact of social support on our quality of life cannot be overstated. It acts as a protective shield against the adversities that life may throw our way.  
Social support manifests in various forms, each of which contributes to our overall sense of well-being: 
Emotional

– actions taken to make someone else feel cared for and understood, such as lending an empathetic ear and offering kind words of encouragement.

 

Instrumental

– physical support, such as financial aid or help with household chores, to help ease the burdens of daily life and enable others to focus on their wellbeing.

 

Informational

– offering guidance, sharing knowledge and imparting valuable insights.

 
People who cultivate healthy relationships and possess strong support systems experience an enhanced overall mood, effectively manage stress, and increase self-esteem. Conversely, individuals who experience social isolation face an increased likelihood of developing chronic diseases and enduring illnesses. 
In today's fast-paced and interconnected world, social well-being has emerged as a crucial factor in promoting a positive work environment. By fostering a sense of belonging in the workplace, organizations can unlock a myriad of benefits that extend beyond individual happiness. From increased productivity to heightened engagement, social well-being paves the way for long-term success both for the workplace and its employees.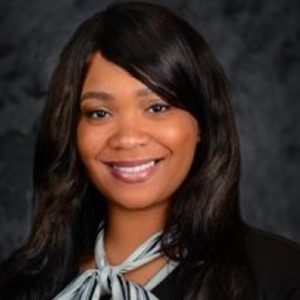 We recently sat down with Erica Bostwick, SHRM-CP, AVP, Human Resources at The Coordinating Center to learn more about social wellness or social well-being in the workplace. 
Why is Social Well-Being important in the workplace? 
Social well-being directly correlates with improved productivity. When employees feel a genuine connection with their coworkers and supervisors, collaboration becomes seamless. When they feel valued, included, and connected to their organization, they are more likely to invest themselves wholeheartedly in their roles and are driven to go above and beyond their responsibilities.  
How is The Coordinating Center contributing to social well-being in the workplace?                               
Here at The Coordinating Center, we have created a culture where coworkers can get to know each other outside of their daily work tasks. We have a collaborative governance structure, where coworkers can join committees and councils that foster community, collaboration and impact. These opportunities are vast, ranging from our Family Resource Fund Committee, where financial needs of clients are discussed and allocations are made to improve their quality of life or fulfil a critical need, to our Fundraising Committee which brings in money for the Family Resource Fund and our Wellness and Recognition Committee, which works hard to create an environment that values and supports coworker engagement and promotes a healthy organization.  
We also hold events including team-building activities, where teams go on outings such as picnics, escape rooms and bowling and volunteer activities. Our #TCCInAction program is designed to encourage coworkers to volunteer in the community with their teams, across teams and with other coworkers. 
We also encourage open communication and collaboration among team members, creating a sense of teamwork and shared purpose. This is a vital part of our culture, which is driven by our investment in Diversity, Equity, Inclusion and Belonging. We have a DEI&B Coordinator who works in our HR Department, who works alongside our DEI&B Committees (coworker and board led) to embed DEI&B philosophy and practices in everything we do at The Center. 
Other ways we invest in coworker wellbeing is by supporting their physical, mental, financial and professional wellbeing. (CLICK HERE to learn more). 
How can companies cultivate social well-being in the workplace? 
Maintaining a sense of social well-being requires dedicated effort in nurturing and prioritizing your relationships within the workplace. Building and sustaining long-term connections with colleagues and employees is crucial for your overall wellness. Here are some essential steps you can take to foster healthy and positive relationships while honing your assertiveness skills: 
Foster meaningful connections

 

Embrace assertiveness

 

Establish healthy boundaries

 

Cultivate Mutual Trust and Respect

 

Practice active listening and empathy

 

Stand by your coworkers in times of crisis

 

Recognize and appreciate success

 

Deliver constructive critique with care

 

Cultivate genuine happiness for others

 

Engage in shared activities

 

Cultivate empathy

 

Maintain a professional-personal balance

 
By prioritizing your social wellness and actively nurturing your workplace relationships, you not only enhance your own sense of belonging but also create a positive impact on those around you. Healthy and fulfilling connections at work contribute to a thriving and supportive environment for everyone involved. 
Can you tell us a little bit about yourself and what you love about working at The Coordinating Center? 
I have over 16 years of experience in the field of human resources, working with diverse industries such as Financial Services, Construction, Architectural, Engineering, Interior Design, Staffing Agencies, and other Consulting businesses. As a certified Diversity and Compliance Specialist, I have developed a strong skill set in designing and implementing effective Diversity, Equity, Inclusion, and Accountability programs. I am deeply committed to fostering ethical, inclusive, and accountable practices within the workplace. My expertise also extends to Equal Employment Opportunities and Affirmative Action Plans, ensuring compliance with regulations and promoting best practices. 
One of the most rewarding and truly unique things about The Coordinating Center is our commitment to making sure that not only do we focus on Diversity, Equity and Inclusion, but we also include belonging. Since my time at this company, I have not only felt a sense of belonging but also that my thoughts, ideas and contributions are valued here.  I have truly enjoyed the ability to utilize my skills and expertise combined with my passion for helping people to do something that is making a difference in the lives of so many people. 
In my current role as AVP, Human Resources at The Coordinating Center, I am responsible for crafting and executing the organization's HR strategy to align with our overall business plan and strategic direction. My primary objective is to ensure excellence in delivering HR programs and services, contributing to the organization's overall success.