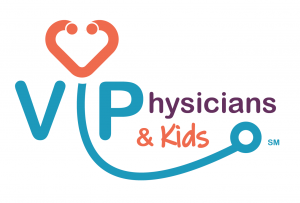 The Coordinating Center's Medical Home for Children and Youth with Special Health Care Needs
Providing effective care coordination can be challenging and complex, especially for children and youth with special health care needs who receive care from numerous providers and systems.  That is why VIPhysicians&Kids partners with pediatric practices, the patient, and their family to deliver a collaborative self-management, care coordination model.  Participants can expect our experienced team to help them address barriers in care, develop a shared care plan and find resources that best fit your family's needs.
Services We Coordinate
Accessible home modifications
Assistive technology
Behavioral health services
Caregiver support
Durable medical equipment
Food/Nutritional needs
Healthcare transitions
Medical day programs
Pharmacy
Respite Care
Transportation assistance
Other community services
VIPhysicians&Kids is made possible by the Maryland Department of Health's Office for Genetics and People with Special Health Care Needs and Maryland Community Health Resources Commission (MCHRC).
Want to Learn More?
If you are interested in the program and want to learn more, please follow the links below, contact us at  VIPK@coordinatingcenter.org or call us at (410) 987-1048 to speak to a member of the VIPhysicians&Kids team.