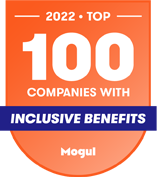 Enjoy Benefits of The Coordinating Center
The Coordinating Center is an equal opportunity employer that offers an environment for our coworkers to grow both professionally and personally. Our compensation and benefits package is competitive within the industry and designed to meet the needs of our coworkers throughout their career and daily life.
Coworkers participate in a orientation that helps them become acquainted with The Coordinating Center. Coworkers then work closely with their mentor to learn their responsibilities and gain experience in the field.
Employer Paid Benefits
• Short-term and long-term disability insurance
• Life and accidental death and dismemberment
insurance
• 403b retirement plan with ongoing employer
match contributions
• Paid leave: vacation and holidays
• Tuition assistance funding
• Professional liability insurance reimbursement
Additional Benefits
• Flexible Spending Accounts (Medical and
Dependent Care)
• AFLAC Supplemental Insurance
• Voluntary Life and Dependent Life Insurance
• VSP Voluntary Vision
Employer Contribution toward Benefits
• Cigna Medical
• Cigna Dental
Work from Home Flexible
After orientation most positions have the option to work from home and are only required to visit the office for mandated training and meetings.
The Coordinating Center is an equal opportunity employer committed to promoting an inclusive work environment free of discrimination and harassment. We value diversity, equity, inclusion, and aim to provide a sense of belonging for all our coworkers. Our organization is committed to our mission and values, while promoting a sense of belonging and growth with our coworkers and we would be honored to have you a part of our team.