November 8, 2023 – FOR IMMEDIATE RELEASE
Media Contact: Renee Dain, SVP, Strategic Partnerships and External Affairs, 410-987-1048
Millersville, Maryland – The Coordinating Center, Maryland's statewide, premier nonprofit care coordination organization for children and adults with disabilities and complex needs is excited to announce the 2023 Compassionate Leadership Award nominees and recipient. The Compassionate Leadership award was created in 2019 and established by The Coordinating Center's Board of Directors in honor of Karen-Ann Lichtenstein, former President/CEO of The Center for 26 years (with The Center for 35 years).
The Compassionate Leadership Award recognizes an extraordinary coworker not only for their outstanding commitment to the mission and values of The Coordinating Center, but in the characteristics of compassionate leadership both at The Coordinating Center and in their daily life. This year's nominees are Fay Alexander, Megan Bazzett, Matthew Slade, and Mark Acosta. Nominees and the winner were announced on November 8th, by Karen-Ann Lichtenstein, who joined coworkers for a special All Coworker Meeting.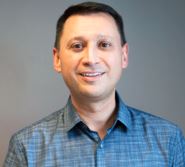 "We are pleased to announce that this year's winner is Mark Acosta, LCSW-C, CCM, Team Manager, REM Program. Mark has been with The Center for twelve years and has served as the REM Gold Team Manager for the past ten years. Mark is a staunch advocate for individuals living with complex medical needs and disabilities. He is known for going above and beyond for his coworkers and his clients. We are truly fortunate to have such a compassionate leader on our team," said Teresa Titus-Howard, PhD, MHA, MSW, President/CEO, The Coordinating Center.
Mark Acosta, a licensed clinical social worker, is a dedicated and highly respected professional recognized for his exceptional skills and unwavering commitment in the healthcare and disabilities sector. As a Team Manager within the REM program, Mark is not only a valuable asset but also a trusted source of knowledge for his team and peers. His expertise in Medicare is unparalleled, earning him the unofficial title of the team's "Medicare guru."
Mark's passion for learning is evident in his approach to challenges. Whenever there is something new to grasp, he eagerly dives in, immersing himself to understand every aspect comprehensively. What truly sets him apart is his willingness to share his wealth of knowledge with others, fostering a collaborative learning environment where everyone can grow together.
His dedication to improving the lives of others is further demonstrated through his involvement in several committees and councils and serves as a liaison to multiple schools of Social Work, bridging the gap between academia and real-world healthcare practices. Within The Coordinating Center, Mark serves on a Care Management Committee focused on the REM Program and Model Waiver and externally, Mark has participated on the Developmental Disabilities Administration's Coordination of Practice Committee and the Children's Justice Act Committee, which is part of the Governor's Office of Crime Control and Prevention. He also serves on the Anne Arundel County Local Interagency Coordinating Council, since 2020, a multi-agency collaborative initiative managed by Anne Arundel County Public Schools and the Anne Arundel County Partnership for Children, Youth and Families.
Karen-Ann Lichtenstein says, "Mark's heart, dedication, and compassionate care to welcome and include everyone into community continue to shine. It is so joyful to learn he is continuing to bring such grace and commitment to The Center's mission."
About the Nominees: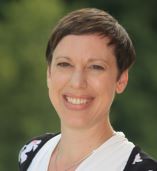 Fay Alexander, MHR, CCHW, Team Manager for VIP Connect, has been with The Coordinating Center for seven years. Fay's commitment to her role goes above and beyond expectations; she not only fiercely advocates for her clients but also extends her support throughout the organization. Fay actively volunteers her time and knowledge, contributing significantly to training, policy development, committee participation, and community presentations. Recognized for her outstanding contributions, Fay was chosen by the Governor to serve on the State Community Health Worker Advisory Committee, where she played a pivotal role in shaping training criteria and raising awareness about essential training for Community Health Workers. Within The Center, Fay is a valued member of various committees, including the Quality Council and Technology Committee, where she actively shares innovative ideas and feedback. She is also the founder and chair of the Community Resources Committee. Fay's strategic initiatives have notably enhanced client relationships and retention.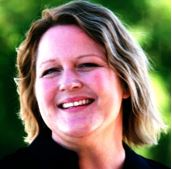 Megan Bazzett, Program Director for Community First Programs at The Coordinating Center, offers a wealth of expertise with her 22 years of experience in behavioral healthcare and program management. Having been a valuable member of the team for over a year, Megan brings a deep understanding of behavioral healthcare nuances and exceptional skills in program management to her role. Megan has a passion for helping individuals striving to reintegrate into the community after incarceration, leveraging her extensive background in mental health. Megan's leadership style is characterized by her calm demeanor, clarity, and respectfulness, traits that shine brightly in both small and large settings. She not only actively listens to questions and feedback but responds thoughtfully and respectfully, embodying a deep commitment to equity and inclusion every day. Megan is a collaborative force, ensuring timely and comprehensive resolution of client situations. She is also a member of The Coordinating Center's Customer Service Committee and the Management Development Project Team.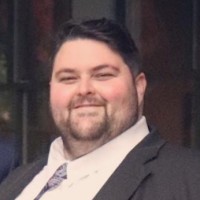 Matthew Slade, LCSW-C, CCM, Team Manager, REM Program – Sapphire Team, has been with The Coordinating Center for nine years. Matthew is deeply committed to professional development and the well-being of his coworkers. His relentless efforts to identify relevant training opportunities have streamlined required programs at The Center, addressing the ongoing education needs for social work and case management certification licensure. Matthew's commitment to coworker well-being is evident in every interaction, as he leads by example with fairness and support. Unafraid of difficult conversations, Matthew remains transparent and collaborative with supervisees and coworkers, fostering a culture of open communication. His leadership style inspires and motivates, promoting unity and collaboration among the team. Matthew is a beacon of positive change, consistently going above and beyond to empower individuals and families. His tireless efforts and empathetic approach make him a role model for both the organization and the community it serves, showcasing truly exceptional leadership.
 # # #
Founded in 1983 and headquartered in Millersville, Maryland, The Coordinating Center is a nonprofit organization that provides care coordination for individuals with complex medical needs and disabilities and their families.
Commitment to Diversity, Equity, Inclusion and Belonging:
At The Coordinating Center we aim to dismantle inequalities within our policies, systems, programs, and services by embracing Diversity, Equity, Inclusion and Belonging (DEI&B) and leading with respect, acceptance and compassion. It's what makes us exceptional in achieving our mission and drives us to deliver culturally competent and effective care coordination services. We believe we are stronger together.