By: Renée Dain, SVP, Strategic Partnerships and External Affairs and Dianne Edwards-Barnes, Diversity, Equity, Inclusion and Belonging Coordinator
We started off the year celebrating the 40th anniversary of The Coordinating Center with the launch of our "We Are Stronger Together" Blog series. We chose this tagline because we truly believe at The Coordinating Center that building a culture that is diverse, equitable, and inclusive drives innovation, productivity, results, customer satisfaction and ultimately, a sense of belonging for our coworkers and the people we are privileged to serve each day. So how exactly are we all these things? It starts with our commitment to Diversity, Equity, Inclusion and Belonging (DEI&B).
At The Coordinating Center we aim to dismantle inequalities within our policies, systems, programs and services by embracing Diversity, Equity, Inclusion and Belonging (DEI&B) and leading with respect, acceptance and compassion. It's what makes us exceptional in achieving our mission and drives us to deliver culturally competent and effective care coordination services. We believe we are stronger together.
We are passionate about embedding DEI&B into everything we do for our coworkers, community and the people we are privileged to serve;
We respect all individuals irrespective of gender, race, ethnicity, national origin, religion, age, sexual orientation, gender identity, education, ability, and any other characteristics that make a person unique;
We value individual identities and unique perspectives by creating safe spaces that invite courageous dialogue and embrace authenticity;
We recognize that equity must take centerstage by creating a culture that promotes understanding that people have different needs and wants;
We acknowledge unconscious bias; and,
We take an active stance against racism and social injustice. Being non-racist and impartial is not enough.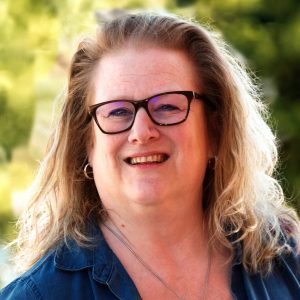 We recently sat down with Dianne Edwards-Barnes, Diversity, Equity, Inclusion and Belonging Coordinator, to learn more.
Tell us a little bit about yourself and your position at The Coordinating Center?
I've been actively involved in fostering diversity, equity, inclusion, and belonging (DEI&B) at The Coordinating Center for quite some time. In 2020, while I was serving as a Supports Planner, I served as the co-chair of the coworker-led DEI&B Committee. In 2021, I furthered my commitment by earning a Certificate in Diversity and Inclusion from Cornell University. This program equipped me with strategies to enhance engagement, counteract unconscious bias, and create a more supportive and engaging work environment. In 2022, I was honored to be appointed as The Coordinating Center's first DEI&B Coordinator.
As the DEI&B Coordinator at The Coordinating Center, I collaborate with colleagues across all organizational levels to cultivate a culture of community and inclusion. My role involves identifying opportunities for advancement and providing support by serving as a central point of reference for all things DEI&B related.
I have over 17 years in training and professional development and 13 years of experience in social and human services, including seven and a half years as a Supports Planner. Beyond The Coordinating Center, I've been actively engaged in volunteer work with organizations such as the Arthritis Research Foundation, March of Dimes, United Way, American Cancer Society, and the AIDS foundation. Additionally, my wife and I were former Crisis-Care Foster Parents, providing a home for over 75 at-risk children.
We often hear about DEI efforts, but less about belonging. Why is belonging critical to DEI?
Inclusion involves creating a space where diverse individuals feel welcome and valued. Belonging takes it a step further by ensuring that individuals not only feel included but also truly accepted and able to bring their authentic selves to the table. Bringing one's authentic self to the workplace means being genuine and true to one's identity. It involves being honest about who you are, your values, and your beliefs, without fear of judgment or repercussions. It also means that individuals feel free to express their individuality without conforming to stereotypes or societal expectations. This includes embracing and celebrating differences in personality, style, and cultural backgrounds. Coworkers should feel empowered to communicate openly about their experiences, perspectives, and challenges. This openness contributes to a culture of transparency and trust within the organization. We recently polled our coworkers about their DEI&B experiences at The Center and we learned that 81% strongly agree/agree that they can be their authentic selves at The Center (14% were neutral).
What efforts to date have been implemented to advance DEI&B at The Coordinating Center?
We uphold a strict zero-tolerance policy against bullying, harassment, and discrimination. Our commitment to accountability is reflected in our grievance policy and process, which guarantees a fair and impartial system for addressing concerns without prejudice.
To ensure equal access to services, we provide reasonable accommodations in both the workplace and for our clients. We deeply respect the religious beliefs and practices of all colleagues, making appropriate accommodations for their observances. As a testament to our dedication to historical significance and inclusivity, we established Juneteenth as a paid holiday ahead of the federal government. This decision acknowledges the momentous occasion of June 19, 1865, marking the complete emancipation of slaves and symbolizing the first true day of freedom for all Americans.
We pursue cultural competency throughout our organization by creating substantive learning opportunities and formal transparent policies. We require and provide training for all coworkers on DEI&B inclusive of unconscious bias. This year we launched our monthly Diversity Dialogue Series, with a wide range of topics such as – Unconscious Bias, Generational Diversity in the Workplace, Hispanic Heritage Appreciation and Indigenous Peoples and the Modern-Day Effects of Colonization. All coworkers were required to attend at least one and 32% chose to attend more than one. We've also updated our policies to integrate gender-neutral and anti-ableist language in policies and practice.
Our primary objective is to address workplace inequality by actively seeking diverse talent and fostering a culturally varied pipeline for coworker and board leadership. We approach the hiring, promotion, and evaluation processes with intentionality and awareness of personal bias. In 2022 we were recognized for being among the Top 100 companies with inclusive benefits, by Mogul. (Click here to learn more about our inclusive benefits)