Contact us here: 410-987-1048
VIPC@coordinatingcenter.org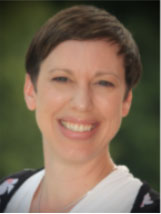 Fay Alexander MHR, CCHW
Team Manager and Certified Community Health Worker
Fay is the Team Manager and a Certified Community Health Worker with VIP Connect and brings over 15 years of experience in social services. As a military spouse, Fay has lived and worked in several states and overseas. Now that Maryland is home, Fay feels lucky to be working at The Coordinating Center where patient-centered care is a top priority. Fay serves on Maryland's Community Health Worker Advisory Committee. She is also a member of the Quality Council, the Technology Committee, and Chair of the Community Resources Committee at The Center. In her free-time, Fay enjoys spending time with her friends and family, including her two teenagers and husband, hiking, working out, reading, and watching movies. Fay holds a master's degree in human relations from The University of Oklahoma and a bachelor's degree from Loyola University of Maryland.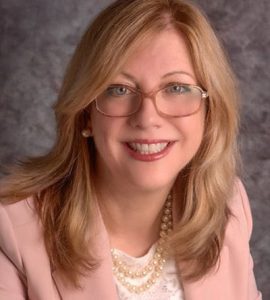 Karen Twigg MSM-HCA, BSN, RN, CMCN
Program Director and Register Nurse Consultant
Karen Twigg is the Vice President of Population Health,  Community Health at The Coordinating Center and is responsible for oversight and direction of The Center's work with hospitals, physician practices, managed care organizations and other payers. Prior to The Center, Ms. Twigg held both clinical and administrative positions at the Calvert Health Medical Center, the University of Maryland Medical System Shore Medical Center at Chestertown, and the Johns Hopkins Home Care Group. Ms. Twigg has presented on and received recognition for her development of innovative programs targeting avoidable readmission reduction, improving provision of quality care, and aligning patient advocacy with fiscal accountability. In addition, she is involved in various healthcare-related associations, including MRHA, ACMA, MDDC SHRM, and MDAAP. Ms. Twigg received her Bachelor of Science in Nursing from Salisbury University and a Master of Science in Management from Wilmington University.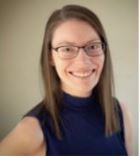 Kim Oveson MS, CCHW
Certified Community Health Worker
Kim brings over 10 years of experience in the health and human services field. Kim has been with The Coordinating Center for over six years and takes pride in providing a person-centered approach when supporting patients. Kim is driven by a passion for helping others, especially in the realm of mental health, and is dedicated to working with families to promote social-emotional and physical well-being. Kim is a member of the Bereavement Services Committee and Health Care Transition Committee at The Center. In her free time, Kim enjoys spending time with family, including her husband and two children, as well as being outside, reading, and binging true crime documentaries. Kim holds a Master of Science degree in Clinical Health from Saint Francis University and a Bachelor of Science degree in Community Health from Towson University.