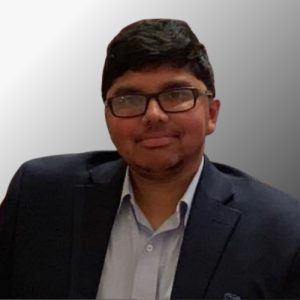 Adith Kumar Thummalapalli, a dynamic individual and advocate, is making waves in the realm of disability advocacy. As a wheelchair user living with Duchenne Muscular Dystrophy, Mr. Thummalapalli's life is a testament to unwavering commitment to creating a more accessible and inclusive world for all. His journey began with a background in engineering, which laid the foundation for a career dedicated to improving the lives of individuals with disabilities. Presently, Mr. Thummalapalli is a Project Engineer for the City of Salisbury, where he plays a pivotal role in housing development for individuals with disabilities while ensuring strict adherence to ADA standards and Fair Housing Act regulations.
Mr. Thummalapalli is an active alumni member of the President's Commission on Disability Issues (PCDI) at the University of Maryland, College Park, where he advises the PCDI Student Advisory Committee and shares his wisdom with students as a guest lecturer for Engineering Ethics. In his local community, Mr. Thummalapalli joined the Mayor's Disability Advisory Committee for the City of Salisbury, serving as a member for three years and as Chairman for one. This committee spearheads initiatives to enhance the city's accessibility for all residents and visitors.
Mr. Thummalapalli' s commitment to advocacy also extends to the Bay Area Center for Independent Living, where he has served as a board member for nearly a year. Further showcasing his dedication to the cause, Mr. Thummalapalli has been a valuable part of the Adult Advisory Committee for Parent Project Muscular Dystrophy. He also actively contributes to annual conferences, educating individuals and families on health, research, and treatment topics related to muscular dystrophy and participate in conferences in Washington, DC, advocating directly to members of Congress for increased funding for research trials and drug/therapy approvals through the FDA.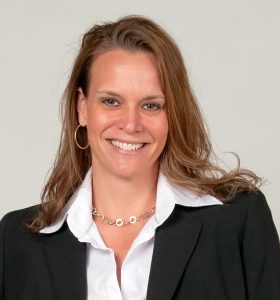 Dina Wasmer, serving as the President and Chief Marketing Officer of Incite Creative, Inc., brings over three decades of marketing expertise to the table. Born and raised in Harford County, Ms. Wasmer holds a Bachelor of Arts degree in Communications, with a minor in Fine Arts from Loyola College, Maryland, and a Master of Arts degree in Publications Design from the University of Baltimore.
Founded by Ms. Wasmer in 1999, Incite Creative stands today as a distinguished marketing advisory firm, synthesizing strategy, and creativity to yield positive results for its clients. For over 23 years, the company has adeptly branded, positioned, promoted, and enhanced brand value and awareness for more than 300 clients, offering services such as strategy and planning, marketing management, creative direction, brand management, and reporting and analysis.
Specializing in outsourced marketing services, Incite Creative leads internal and external teams to amplify its client's brand awareness, market share, and profitability — all at a fraction of the investment required for a full-time CMO or Marketing Director. Incite Creative has successfully transformed organizations previously lacking marketing insight, oversight, and sustainable growth into well-informed, organized, and effective growth brands.
Prior to establishing Incite Creative, Ms. Wasmer held Director positions at Johns Hopkins School of Public Health and Callahan & Company, a local ad agency. Currently, she is an active member of the Board of Exit Planning Exchange, MD (XPX) and serves as the Communications Committee Chair. Ms. Wasmer has also been a partner in Accelerent Baltimore for 13 years and devoted over five years to the Children's Guild Board.
Demonstrating a deep commitment to social causes, Ms. Wasmer, and Incite Creative play an active role in the autism community, maintaining both personal and professional connections with neurodiverse individuals.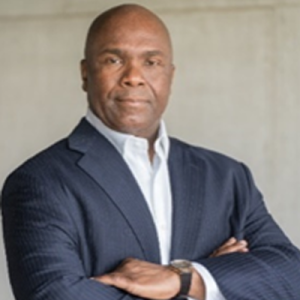 Melvin Murphy, PhD, is a sought-after speaker on business, leadership, management, communications, and marketing. A Microsoft alumnus, Dr. Murphy's writing – published for the workshops, college courses, and corporate seminars he conducts around the country – has been featured in over 130 top-tier business journals. He is a popular presenter and keynote speaker for corporations, colleges, multiple chambers of commerce, civic organizations, conferences, and clubs.
Dr. Murphy is the author of numerous articles on business topics for corporations and government use, including Internal Strategies for Assessing Organizational Communications Channel Effectiveness, which was the most popular article downloaded on ProQuest in 2018. He is a Scholar-in-Residence at the Tower Club, a premier Washington, DC business club, and a guest host on the Stepping Stones to Business cable television show. Several independent publications include Desire: The Emotional Appetite for Success, Barbershop Talk: The Other Side of Black Men, which received choice media in 25 national newspapers.
Dr. Murphy is a graduate of American University, where he received a Bachelor of Arts degree in public communications with a minor in sociology, the University of Phoenix, where he earned a Master of Business Administration degree in Marketing, as well as Walden University, where he earned his Doctor of Business Administration degree in marketing. An award-winning Professor at Northern Virginia Community College, Dr. Murphy is proud to be an honorable Marine Corps veteran. Dr. Murphy currently lives in Fairfax, Virginia, where he sits on the Small Business Commission for Fairfax County. Previously, at Microsoft, as the Senior Communications Manager, Dr. Murphy led business-aligned communications for key leadership while helping to create and drive compelling narratives around how EUSE enabling Microsoft employees to be creative, innovative, and productive worldwide by transforming how they work and collaborate across physical and digital experiences.