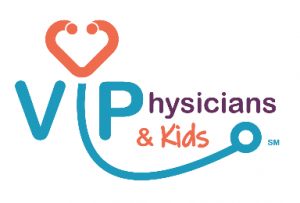 Promoting Health Equity in Rural Maryland by expanding medical homes for children and youth with special health care needs.
Millersville, Maryland – The Coordinating Center, Maryland's statewide, premier nonprofit care coordination organization for children and adults with disabilities and complex needs is excited to announce that is one of the 35 organizations selected by the Maryland Community Health Resources Commission (CHRC) to receive grant funding this year. CHRC funding has enabled The Coordinating Center to expand VIPhysicians&Kids, its medical home and care coordination services program for children and youth with special health care needs, to rural Maryland.
"We know from our partner the Maryland Rural Health Association (MRHA), a nonprofit dedicated to education and advocacy for optimal health and wellness of rural communities, that there are significant gaps in health care access in rural Maryland, with the largest gap being pediatric specialists. This places a tremendous burden on the family to seek services outside of their community, with many children and youth being placed on wait lists," said Karen Twigg, VP, Population Health and Director, VIPhysicians&Kids at The Coordinating Center. VIPhysicians&Kids will address these disparities by supporting families through the navigation and access of services, resources, and supports. "Critical to our success in Allegany and Caroline counties is our partnership with MRHA, who is helping us with outreach to rural health care centers and community-based services, including school-based health centers. I'm delighted to announce that we are in the process of onboarding Children's Medical Group in Cumberland and the Choptank Community Health System on the Eastern Shore and plan to begin supporting their patients mid-August," said Ms. Twigg.
"The CHRC is delighted to support the expansion of the VIPhysicians&Kids at The Coordinating Center," commented Mark Luckner, CHRC Executive Director. "The program will expand access to much-needed pediatric specialty health services for at-risk and vulnerable children in rural jurisdictions throughout Maryland."
ABOUT MARYLAND COMMUNITY HEALTH RESOURCE COMMISSION
The Maryland Community Health Resources Commission (CHRC) was created by the Maryland General Assembly in 2005 to expand access to health care services in underserved communities in
Maryland. The CHRC is an independent commission operating within the Maryland Department of Health (MDH), whose 11 members are appointed by the Governor. Since its inception, the CHRC has awarded 347 grants totaling $85.9 million, supporting programs in every jurisdiction of the state. These programs have collectively served more than 504,000 Marylanders, and grants awarded by the CHRC have enabled grantees to leverage $31.8 million in additional federal and private/non-profit resources.
ABOUT THE COORDINATING CENTER
Founded in 1983 and headquartered in Millersville, Maryland, The Coordinating Center is a statewide, nonprofit organization that provides care coordination services for more than 10,000 children and adults with complex medical needs and disabilities and their families. The mission of The Center is to partner with people of all ages and abilities and those who support them in the community to achieve their aspirations for independence, health, and meaningful community life Visit www.coordinatingcenter.org for more information.
CONTACT INFORMATION
Media: Renée Dain, SVP, Strategic Partnerships; 410-987-1048, ext. 2350 or rdain@coordinatingcenter.org.
Program: Karen Twigg, VP, Population Health and Director, VIPhysicians&Kids; 410-987-1048 ext. 3590 or ktwigg@coordinatingcenter.org.