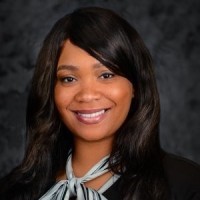 November 8, 2022 – FOR IMMEDIATE RELEASE
Media Contact: Renee Dain, SVP, Strategic Partnerships and External Affairs, 410-987-1048
Millersville, Maryland—The Coordinating Center, Maryland's statewide, premier nonprofit care coordination organization for children and adults with disabilities and complex needs, is excited to announce that effective November 8, 2022, Erica Bostwick, SHRM-CP, as new Associate Vice President, Human Resources (AVP, HR). Ms. Bostwick will succeed Carol Duvall, Senior Vice President, HR, who is retiring at the end of 24 years with the organization. Ms. Duvall played a pivotal role in creating and transforming HR operations during her tenure at The Coordinating Center. Ms. Bostwick will continue to supervise an HR Team of four, supporting over 300 professionals who support nearly 10,000 clients across the entire state of Maryland.
"After a comprehensive search, we found an accomplished HR professional with a proven track record of success devising HR strategies, transforming cultures, engaging coworkers and boosting organizational performance through people-centered HR Management," said Teresa Titus-Howard, PhD, MHA, MSW, CCM, President/CEO, The Coordinating Center.
Ms. Bostwick, who holds both a master's degree in Business Administration (MBA) and a master's degree in Human Resources Management, has more than 15 years of experience in in human resources working with various industries including Financial Services, Construction, Architectural, Engineering, Interior Design, Staffing Agencies, and other Consulting businesses. Ms. Bostwick is certified as a Diversity and Compliance Specialist and is highly skilled in developing and implementing effective Diversity, Equity, Inclusion and Accountability programs, Equal Employment Opportunities and Affirmative Action Plans to ensure ethical, inclusive and accountability practices in the workplace. Her constant growth in her career path has helped her gain a unique and thorough understanding of the inner workings of the Human Resources profession from both transactional and strategic perspectives.
As AVP, Human Resources, Ms. Bostwick be responsible for developing and executing the organization's human resource strategy in support of the overall business plan and strategic direction of The Coordinating Center to ensure excellence in the delivery of HR programs and services. Ms. Bostwick will be a standing member of the Corporate Development Team and will work closely with the Board of Directors, providing consultation and guidance as needed for HR Operations and Diversity, Equity, Inclusion and Belonging advancements.
****************************************************************************************
Founded in 1983 and headquartered in Millersville, Maryland, The Coordinating Center is a nonprofit organization that provides care coordination for individuals with complex medical needs and disabilities and their families.
At The Coordinating Center we aim to dismantle inequalities within our policies, systems, programs and services by embracing Diversity, Equity, Inclusion and Belonging (DEI&B) and leading with respect, acceptance and compassion. It's what makes us exceptional in achieving our mission and drives us to deliver culturally competent and effective care coordination services. We believe we are stronger together.
Visit www.coordinatingcenter.org for more information.